JOB & DETAIL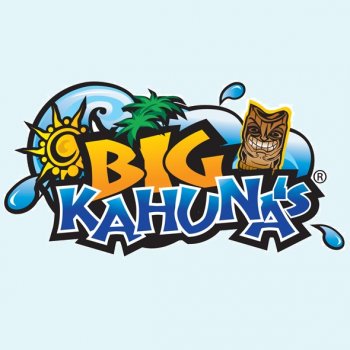 Big Kahuna's Waterpark (Summer)
Destin, Florida
Water Park
Food & Beverage / Lifeguard / Park Service
น้องที่เลือกงานนี้ จะต้องสามารถสื่อสารภาษาอังกฤษได้เป็นอย่างดี
Destin's favorite water park with wave pool, water slides, lazy river, kids play areas, miniature golf, and more fun than a family has at the beach!
$8.50 - $9.00 Per Hour
32 - 40 Hours
$120 / Week / Person
Participants will share in 1 bedroom extended-stay units, with 4 people per bedroom, each with their own bed. The units each have two sets of bunk beds and one bathroom. The units will each have a living area with a TV, and a table and chairs and kitchen facilities including a stove, microwave, and full sized refrigerator. Basic cookware, linens, and WiFi are included. The motel provides a weekly cleaning service at no cost. Participants are able to use the motel pool facilities. There is coinoperated laundry located onsite.
วันเดินทาง 20 - 30 May 2020
วันสิ้นสุดการทำงาน 25 August - 5 September 2020
*หมายเหตุ สิ่งที่น้องจะต้องทราบเกี่ยวกับงานนี้:
1. งานนี้มีหลากหลายตำแหน่ง เช่น Food & Beverage / Lifeguard / Park Service น้องสามารถรีเควสตำแหน่งกับทางนายจ้างได้ตอนสัมภาษณ์จ๊ะ
2. งานนี้ทำอยุ่ในสวนน้ำติดทะเล น้องสามารถเดินทางท่องเที่ยวได้ง่าย และบรรยากาศเมืองนี้จะดีมากจ๊ะ
3. น้องจะต้องฝึกภาษาอังกฤษของตนเองให้มากๆ การสัมภาษณ์ผ่านหรือไม่นั้นขึ้นอยู่กับทางนายจ้างตัดสิน ถ้าน้องสัมภาษณ์ไม่ผ่านงานนี้ น้องจะต้องเลือกงานใหม่หลังจากทราบผลว่าไม่ผ่านจ๊ะ
*งานที่น้องเลือก ข้อมูลต่างๆหรือรายละเอียดงานอาจมีการเปลี่ยนแปลงได้จากนายจ้าง ถ้ามีการเปลี่ยนแปลงใดๆ ทางทีมงานจะติดต่อน้องๆกลับโดยเร็วที่สุด